SIHH 2015 - Panerai Radiomir 1940 Equation of Time 8 Days Acciaio 47 mm: a course in navigation
Officine Panerai has become increasingly involved in the world of sailing, so it makes complete sense that the company should come up with a timekeeper tailor-made for sailors wanting to figure out where they are using a sextant and a watch.
A few days ahead of the finish of the Trans-Classic, a race of the Panerai Classic Yachts Challenge, one intriguing idea was to take a closer look at one of the novelties of the Salon featuring a complication that is actually quite rare and is often misunderstood. It allows dyed-in-the-wool seamen imbued with the notion of doing a real classic regatta, to use a bridge watch and sextant to locate themselves.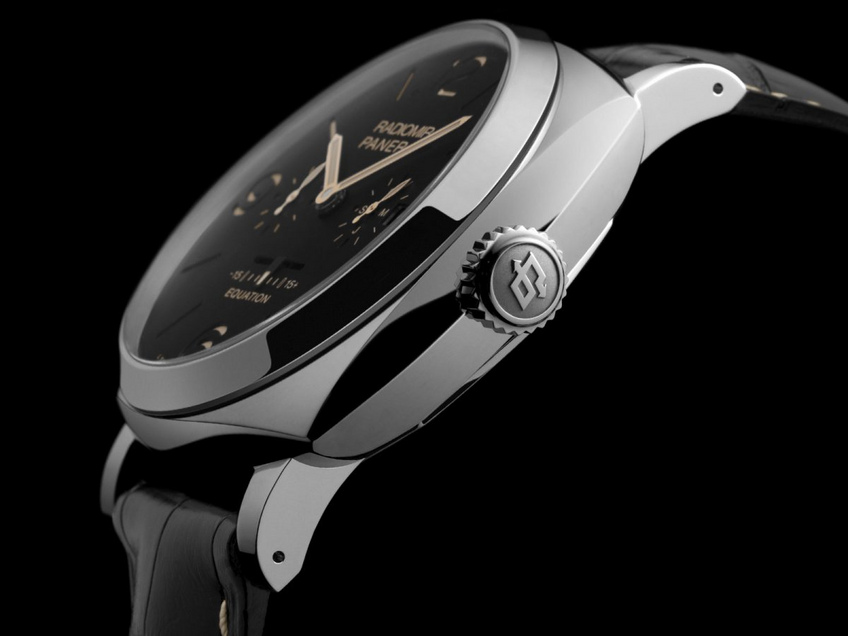 Panerai Radiomir 1940 Equation of Time 8 days Acciaio
Complications for the high seas
We know that Officine Panerai has a real passion for classic sailing and a genuine gift for sharing that passion. The maison itself has a history rooted in the marine world. Indeed, it made nautical instruments before turning to watches in 1936. These tools were designed to respond to the needs of military frogmen, and because of their robustness, their precision and their water-resistance, they have shown themselves to be the faithful companions of seafaring sailors with a fondness for classic values. The fact is, this watch brand did a lot of advocacy work to popularize classic sailing by supporting major regattas in that particular category, but also by restoring the great ketch the Eilean, which participates in the key regattas sponsored by the brand and flies the Panerai colors.
Panerai Radiomir 1940 Equation of Time 8 days Acciaio
The company did come up recently with a chronograph that was perfectly suited to regatta sailors, but what was missing from the portfolio was a high-quality mechanical timepiece that could meet the needs of seafarers doing long crossings. Today, there is the Radiomir 1940 Equation of Time Eight Days. To make sure this watch could be in the collection as an all-terrain tool, Panerai's engineers decided to enclose the manually-wound caliber P.2002/E – with an eight-day power reserve – inside a Radiomir 1940 case of steel. Note the fluid and racy design that makes it suitable for wearing on the bridge and in an oilskin during stormy weather. And furthermore, the sandwich dial with luminescent numerals and indices allows for good legibility during the night watch.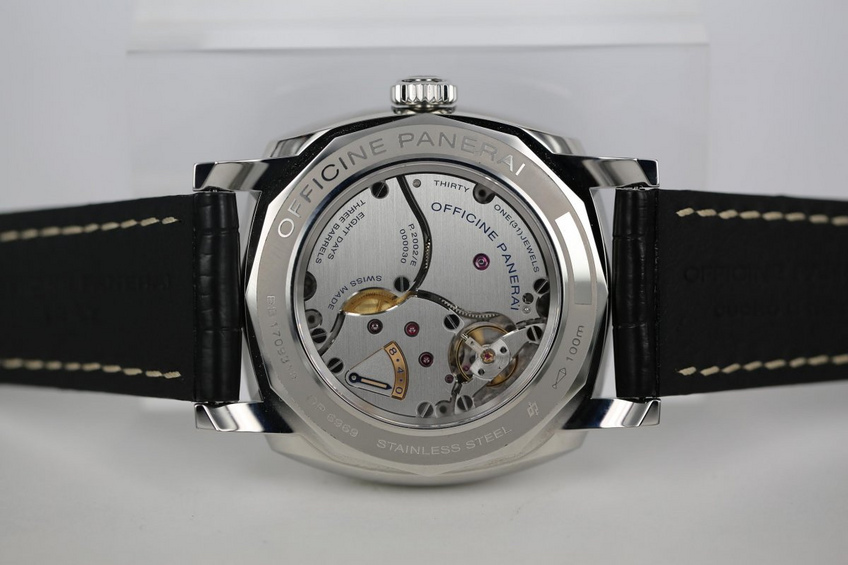 Panerai Radiomir 1940 Equation of Time 8 days Acciaio
This timepiece is equipped with an eight-day power reserve and a display that is visible through the transparent case back. But to make sure it met the needs of sailors, the makers of the watch provided it with a time equation, whose mechanism was adapted to a calendar with 31-day months (372 days in all). The slight difference is not important, for there is the display at 6 o'clock that gives the difference in minutes (additional or fewer minutes, that is) between solar time and the average time of day. And this will be particularly useful for sailors needing to calculate their longitude position, because it can only be done using solar time.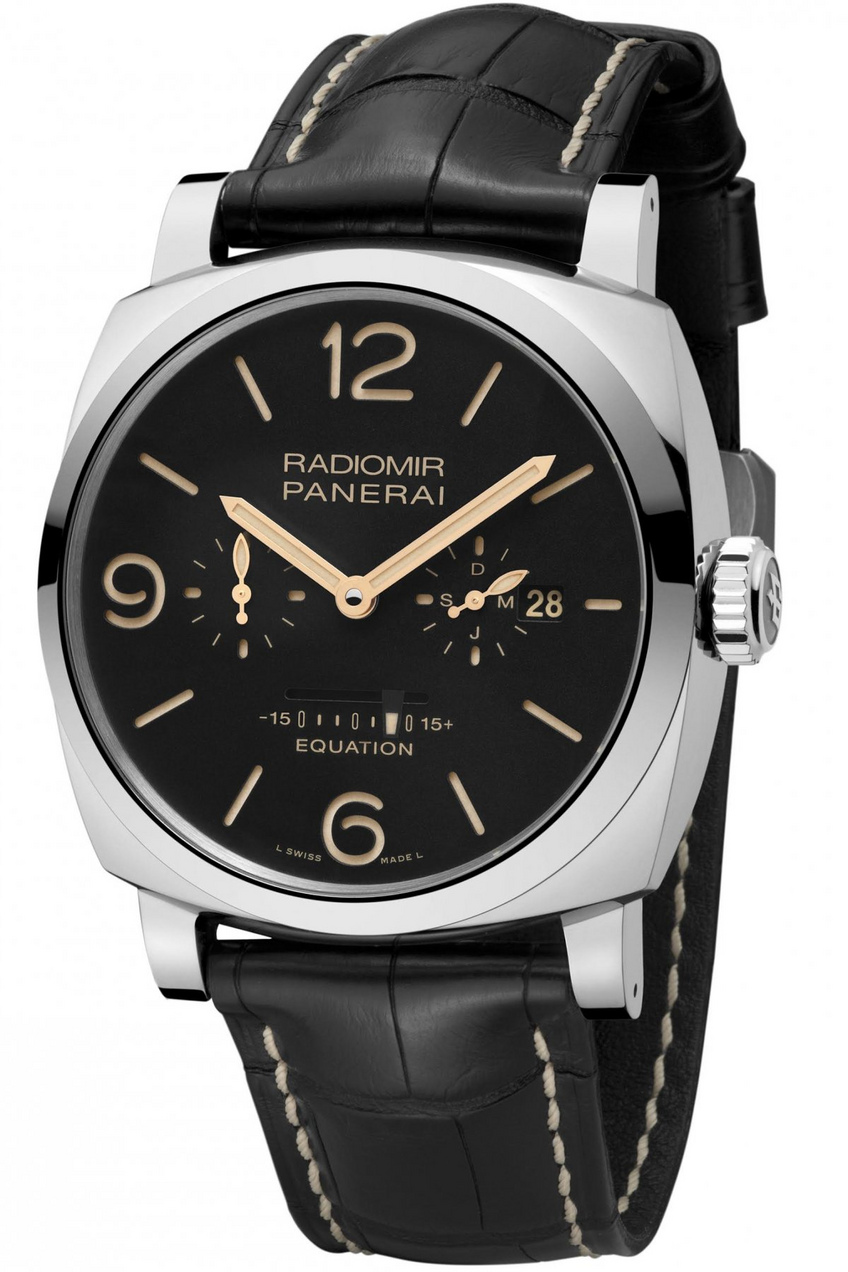 Panerai Radiomir 1940 Equation of Time 8 days Acciaio
This beautiful timepiece is first offered on an alligator strap , which any seaman conscious of beautiful things will substitute with a rubber strap (made by the brand) or a NATO type strap.
One thing is sure. The owner of a traditional sailboat could not do without contemporary navigational tools (Navtex, AIS, Radar, iridium telephone). But out of respect for classic sailboats, he should wear this magnificent watch boasting 100 meters water resistance and should keep the traditional navigation instruments in perfect working order (sextant, the on-board chronograph, the chip log) somewhere in the vicinity of the map table.